We wanted to keep this one as beachy as possible and convey the message of the beach with using colors for the water, sand and "going green", which is one of Emerald Isle's plans for the future, to stay Green and Clean.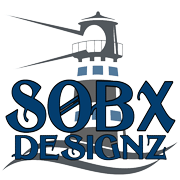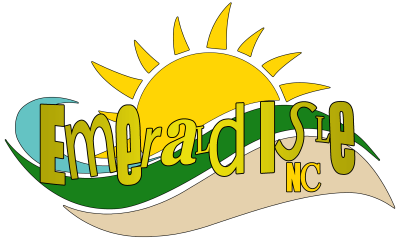 Well of course we designed "our" logo for our business. With the lighthouse being associated with leading you through troubled waters we associated the logo with a tag line of "We'll guide you through the Web". We also formatted this one with other colors to be used on different colored backgronds.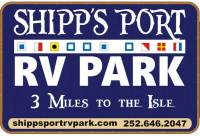 Just starting out Shipp's Port RV Park just told us what they had envisioned and we came up with this anchor and rope design logo for their RV Park. With being located near the coast and with their name we approached it with a nautical concept. We also designed thier website for them.
Saltwater Homes is a small company who had a small budget getting started, we designed this simple but effective logo for their company and they were able to get started right away with marketing their company.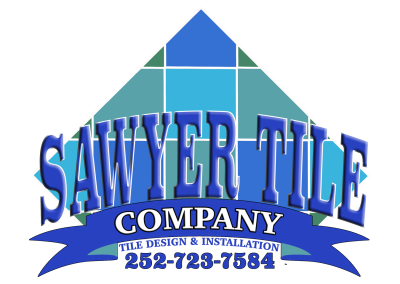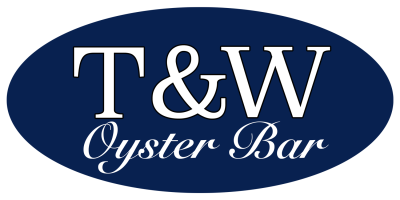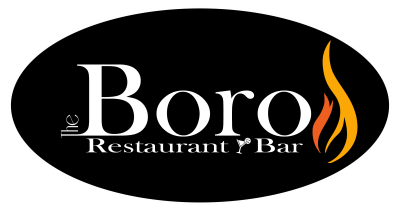 If I ask you to think of several of your favorite brands, what springs to mind? Your favorite cereal brands? Favorite chocolate bars? Favorite clothing brands? There are so many different labels, and they each have a unique take on a product. So why do certain names stick out in your mind? It's because they have done a great job of "branding" themselves